Cadet of the Quarter: Unassigned



Announcements
---
- The new staff list is up! It can be viewed in the menu above.


- Any and all enlisted cadets/cadets committed on enlisting/cadets attending military academies with a military career planned should contact the webmaster if your name is not on the Enlisted Cadets list located on this website. You must have a solid, definite interest in joining the military, or already have legally joined a branch. Please be sure to include your graduation year and what service you are joining.


- Come visit our unit forums!

Updates
---
UPCOMING EVENTS - Mark your calendars!
15-18 August: Summer Orientation Camp

11/28/05
-The staff page is under construction. The pictures are not yet complete, and the rest will be taken at a later date.
3/31/2005
- New photo page added for Military Ball 2005
- Staff list updated with new staff.
2/15/2005
- Enlisted cadets page compiled and added to the site.
2/12/2005
- Site graphically revamped.

2/1/2005
- Announcements portion added to front page.
1/6/2005
- Picture pages recompiled. All photos have been moved to a photobucket account to save space and bandwidth. All unnecessary pages on the server have been deleted. Any remaining errors should be fixed.
12/18/2004
Images from the NS1 fieldtrip to Buffalo, NY were added to the Pictures page.
About Penn Hills
---
Penn Hills is a suburb of Pittsburgh, Pennsylvania. We have a very large school district with a great academic and sports program. This is Penn Hills' fourth year of NJROTC, and we have been working very hard. When we started this program in 2001, our SNSI Commander Robert Morabito and NSI Master Sergeant Michael Cheeks did a fine job getting us off the ground. In 2002, 1st Sergeant Martin Kenderson took over as our NSI, and we have been moving on steadily from there. Our focus on the individual cadets has been helping us all develop our self discipline and moral character. Working hard, we are an asset to the school and the community. We earned the honor of "Distinguished Unit" in our 2003-04 academic year, and are determined to do it again.
---
Penn Hills Senior High Naval Junior ROTC
12200 Garland Drive
Pittsburgh, PA 15235
SCHOOL: (412)793-7000
NJROTC OFFICE: (412)793-7000 EXT 319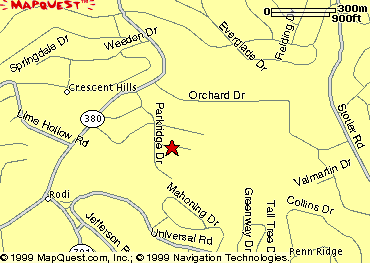 If any Service Providers are willing to give PHNJROTC a non-profit domain, please contact the webmaster.
Sign my Guestbook
View my Guestbook
Webmaster: c/LT(JG) Michael Boby
Suggestions? Comments? Problems?
Contact the webmaster!